Willie Cole
Grace Gate, Steel and Paint, 2013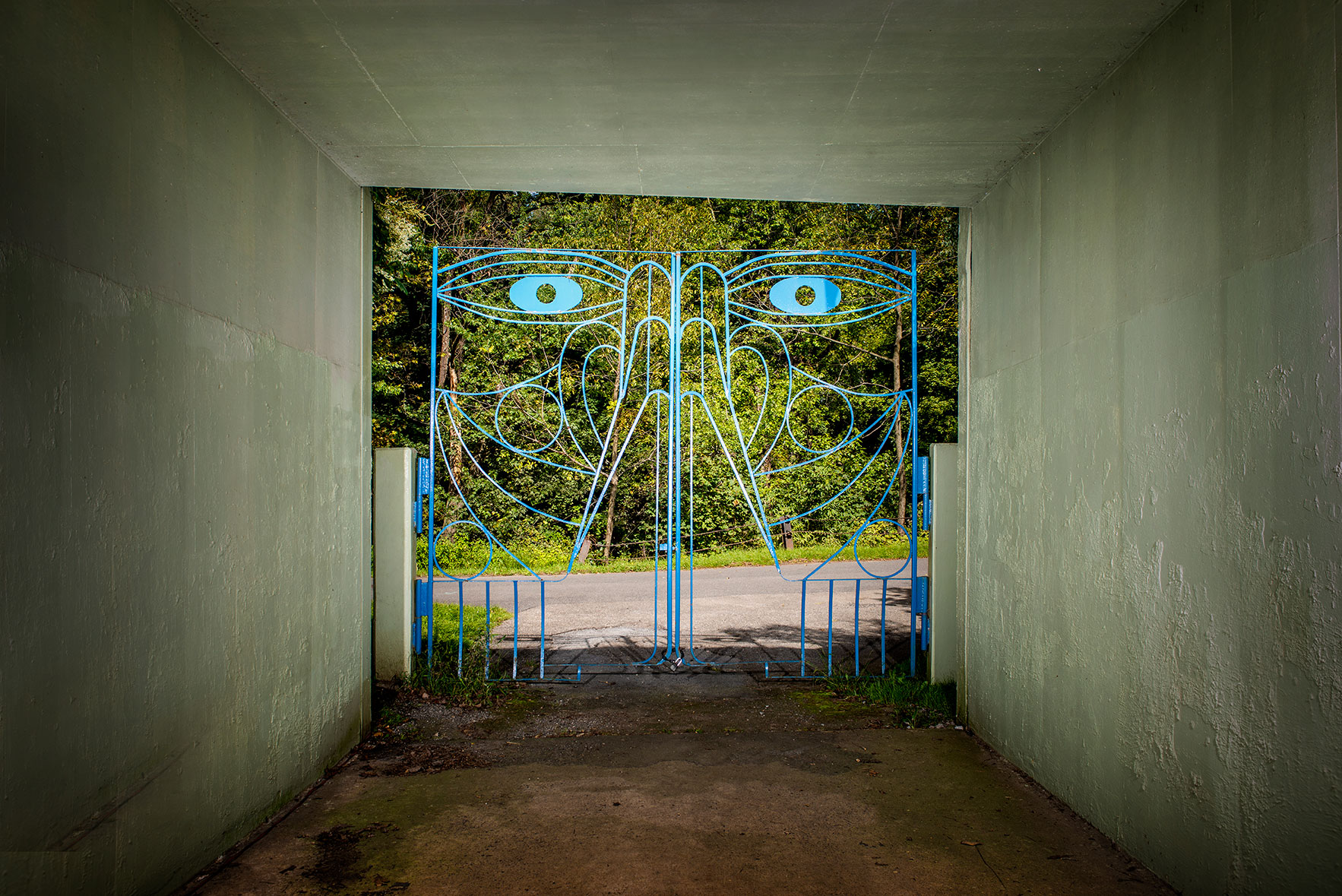 Born in Newark, NJ, Willie Cole is a contemporary American sculptor, conceptual and visual artist. He is best known for transforming ordinary domestic items or recyclable materials into artwork. He was awarded the 2006 Winner of the David C. Driskell Prize from the High Museum of Art in Atlanta, Georgia.
Featured in over 50 solo museum shows, Cole sculpted the black and blue painted "Grace Gate" for the KSAT; it was commissioned for this setting. The linear design of the gate portrays an abstract self portrait of the smiling artist, with hands in prayer, yet others see angels in the imagery or references to art and carvings of the NW Pacific Totem Poles. The gate is a passageway for those walking between the neighboring settings of Cemetery and Trail. When walking through to the blue side of the gate visitors will enter a setting that follows the Bushkill Creek, a trail
lively with runners, bikers, and dog walkers. The black side of the gate leads visitors to a quieter place encouraging respect for those buried in the beautiful historic cemetery.