Friends of the Karl Stirner Arts Trail are sponsoring a fundraiser just in time for holiday gift giving: Karl Stirner Arts Trail Mix.
Two flavors are available in 15 ounce containers: Berry Nutty or Cranberry Heart Healthy.  
Numerous retailers in Easton are supporting this fundraiser by offering the Trail Mix in their businesses.
Price per container is only $10.00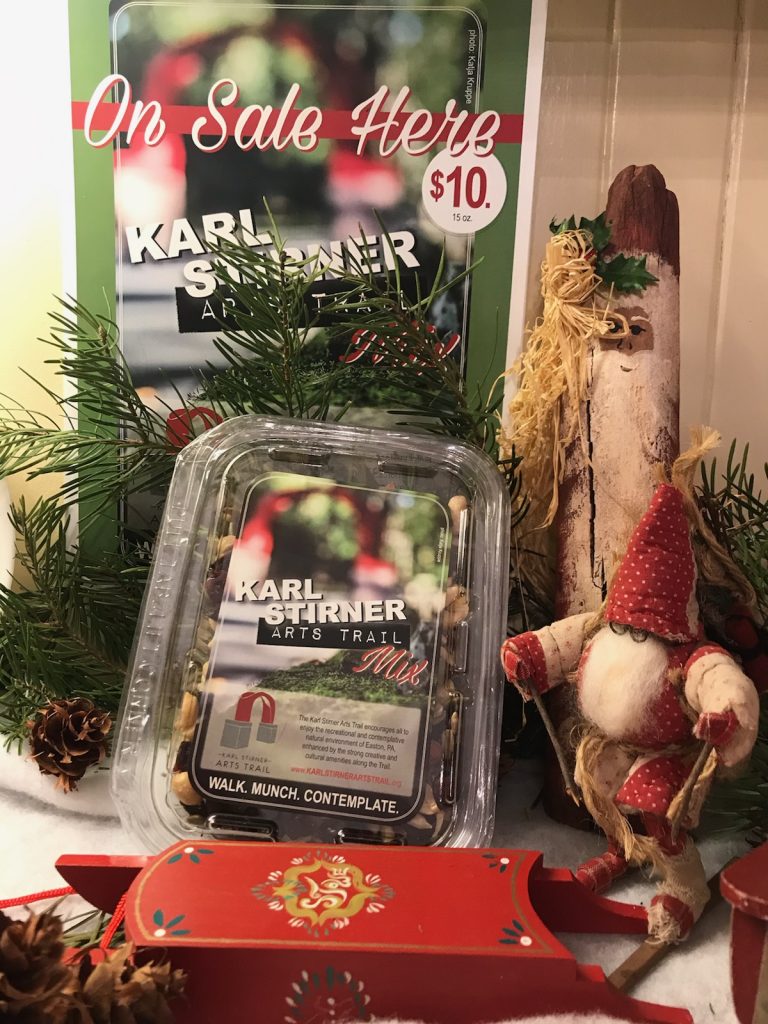 You can purchase our Trail Mix at the following convenient locations:
Al's Cleaners
Easton Outdoor Company
Genesis Bicycle
Giacomo's on the Hill
Green Harvest
Integrated Auto Service
Mercantile Home
Nurture Nature
Salon at the Silk
Weyerbacher Brewery
Wine Project
---
If you need large quantities, please contact Mary Jane McAteer at 610-253-0309.