Karl Stirner was born in Philadelphia, PA in 1924. Stirner was a World War II veteran, serving with the U.S. Army in New Guinea and the Philippines. Stirner left school at the age of seventeen to study blacksmithing, metalworking, and mechanical engineering.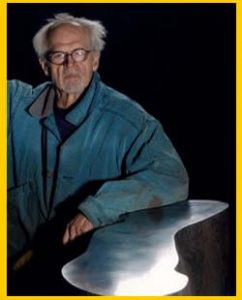 In 1983, Karl moved to Easton, and converted a former industrial warehouse and sewing machine factory on Ferry Street into the Easton Arts Building. This was his home, his gallery and his studio.  In subsequent decades, he made more than 400 works in his studio where it "hummed with the work of grinders, drills and torches." 
In the mid 1980's Karl held a seminar for fellow artists to promote the City of Easton's large open studio spaces, historic architecture, and inexpensive real estate. With his encouragement, artists moved to the community, leading to a revival of Downtown Easton. Younger artists reflect on Stirner as a "towering figure" and "an inspiring mentor." Lehigh Valley artist Berrisford Boothe said that artists called him the "art pope" of Easton as they sought out his blessings and advice in their personal and professional lives.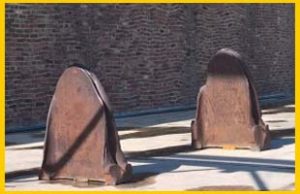 A self-taught sculptor and a natural teacher, Stirner taught jewelry making, sculpture, and painting at Tyler School of Fine Art at Temple University, the Moore College of Art, Philadelphia College of Art, and Swarthmore College. His work has been featured at nationally renowned institutions, including solo exhibitions at the Lehigh Valley's own Allentown Art Museum, the Philadelphia Museum of Art, and the Museum of Modern Art.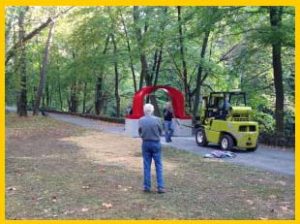 At the trailhead to the Karl Stirner Arts Trail, the red arch, "Untitled" (Arch for the Karl Stirner Arts Trail) was designed specifically for this location where it serves as an entryway to the trail named in his honor.
"Karl Stirner brings new life to metal that has been discarded, whether from Bethlehem Steel, shipwrecks, or from his favorite scrapyard… Stirner creates a drama of contradiction, playing thick against thin, flexible against inflexible."
– Donald Kuspit, The Karl Stirner Catalogue