Waterway, Stone, natural and found materials, 2016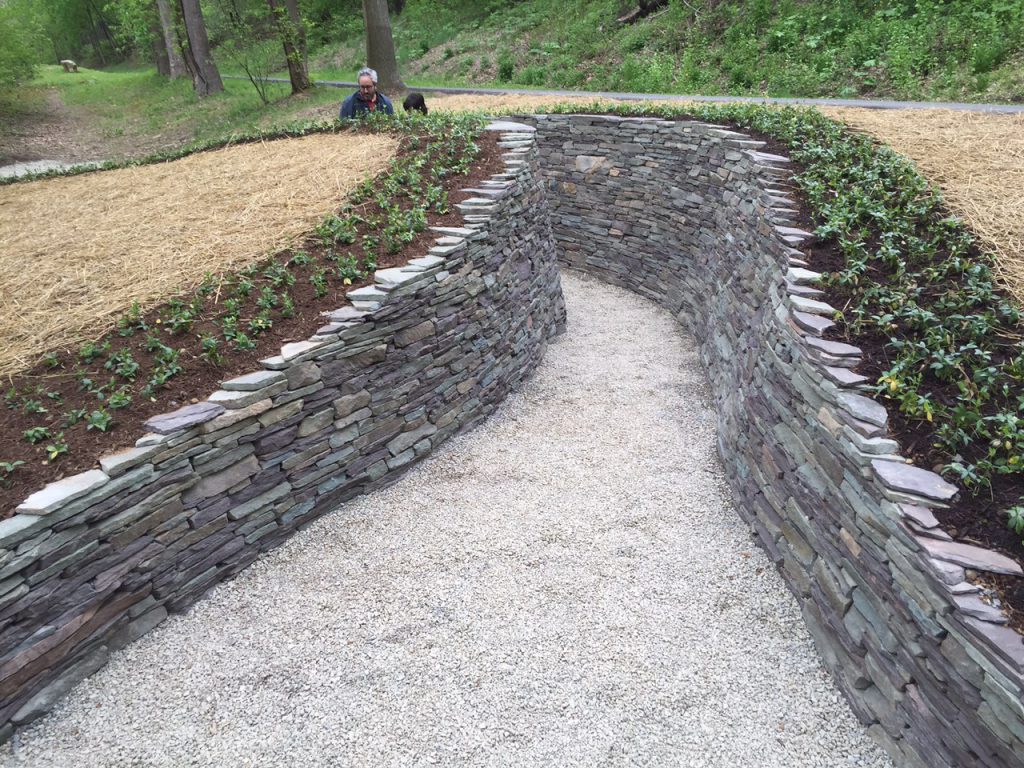 Paul Deery, originally from the Philadelphia Area, has called Easton home since 1998. He works in two dimensional
and three dimensional media. For the KSAT Possible Realities II Competition (Grossman Gallery, Lafayette College
2015) he proposed a graceful and elegantly built stone wall installation, drawing on his knowledge and skill as
a landscaper. The proposal won the Peoples Choice award. Subsequently, in the Spring of 2016, "Waterway," was constructed on the Trail. It was created by two parallel 40-foot long curving stone walls gradually carving to the depth of 6 feet.
Deery remarks, "The Bushkill Creek is an essential part of my everyday life. I cross it every day. I fish in it. I play in it. My kids have played in it. I've biked along it."
His intent was that the visitor walking through the sculpture would experience the flowing path of water, fish and birds in the creek.
Materials for the sculpture were donated by Landscape Products, Palmer
Nursery, Leiser's Rental Barn, Clearview Nursery with labor donated by PM
Landscaping crew.