Our second 2019 Movies Along the Trail is a FAMILY MOVIE NIGHT! See how this lovable group of friends that call themselves "the Goonies" hunt for Treasure in this Family film from 1985. Grab a blanket, chairs, snacks & Fido! Stroll down the luminary-lit trail where you can enjoy the setting sun. Read the Blog WHY I TREASURE THE TRAIL while waiting for the movie to start! Consider becoming one of our blog guest writers!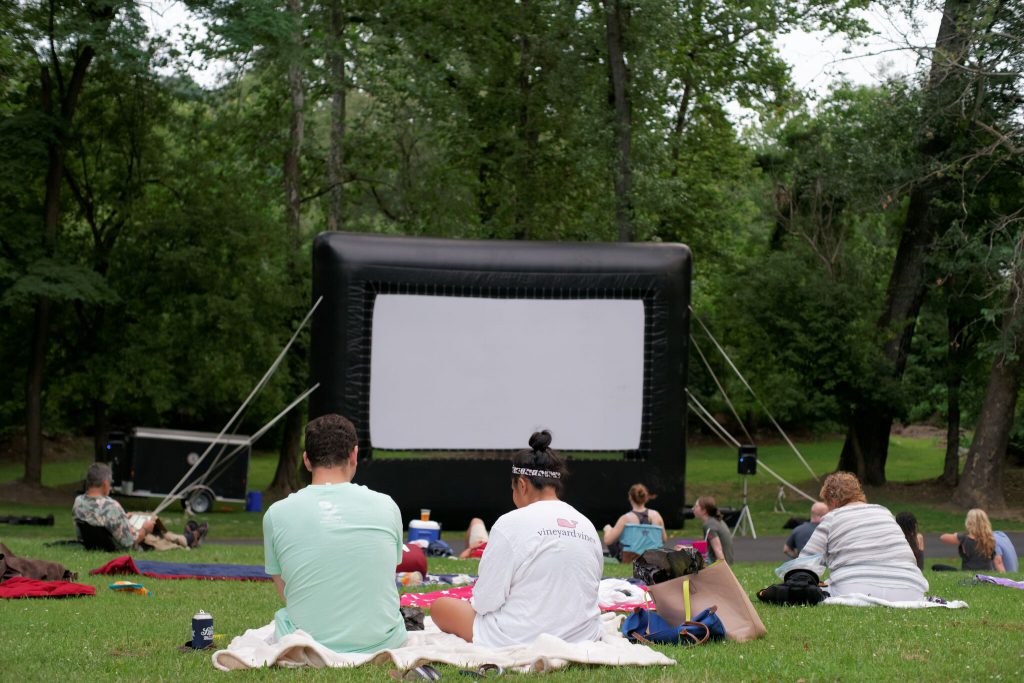 Movie: The Goonies (1985)
Date: August 17, 2019
Time: You are welcome to join us starting 7:30 PM, Movie begins at Dusk
Location: Grassy hill across from the dog park
The Easton FOP will be offering free popcorn. Volunteers will have illuminated the trail with about 600 luminaries, which will make your way home a magical experience along the trail!
---
Movie Volunteer Needs (Please e-mail with questions or to sign up to volunteer)
---
Beginning August 1:
Assist with promoting this free event! Hang event posters at local businesses – poster pickup at the Easton Record Exchange in Centre Square (Tuesday, Thursday & Friday 10 – 6; Saturday 10-5)
Saturday, August 17:
4:15 pm – 1 – 2 volunteers needed for luminary placement & lighting along trail. Assist in filling the luminary bags with sand, set them up along the trail and light them.
Sunday, August 18:
Morning – luminary bag cleanup on the trail – We have one volunteer but an additional sweep the morning after would be great help!
---
Our Movie nights are always free, but donations are very much appreciated!
Even the smallest donation can help us fund future movie nights and light up the trail! Please contact info@karlstirnerartstrail.org if interested in becoming a movie night sponsor.