Our 2019 Movies Along the Trail kicks off with this Golden Globe winning classic comedy. Grab a blanket, chairs, snacks & Fido! Stroll down the luminary-lit trail where you can enjoy the setting sun.
The Easton FOP will be offering free popcorn. Volunteers will have illuminated the trail with about 600 luminaries, which will make your way home a magical experience along the trail!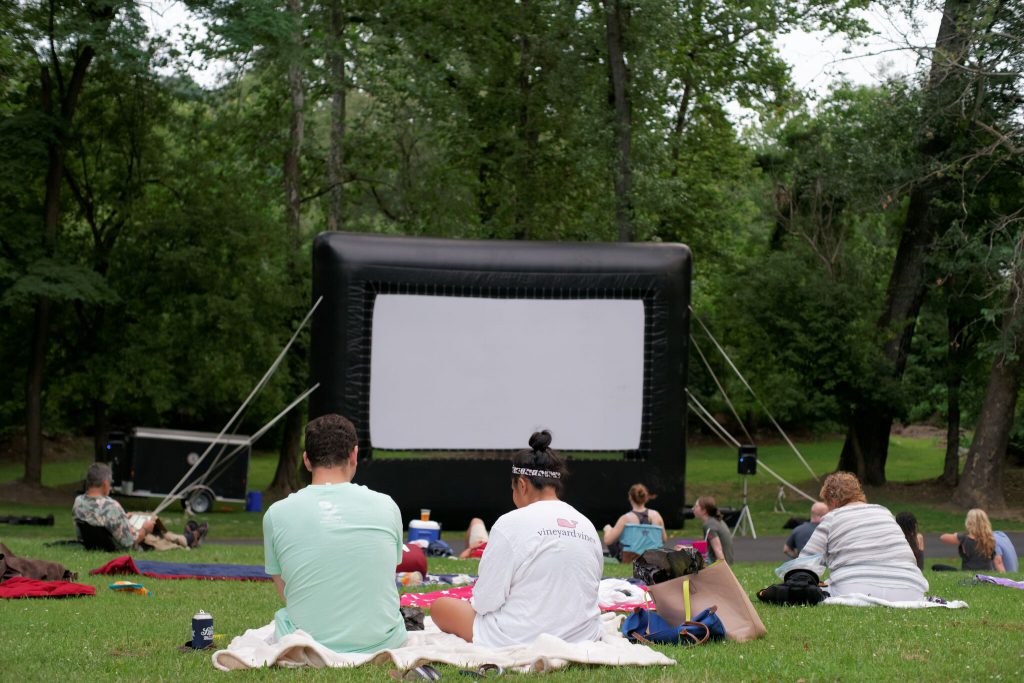 Date: June 15, 2019 | Time: You are welcome to join us starting 7:30 PM, Movie begins at Dusk | Location: Grassy hill across from the dog park
Royal Tenenbaum and his wife Etheline had three children and then they separated. All three children are extraordinary — all geniuses. Virtually all memory of the brilliance of the young Tenenbaums was subsequently erased by two decades of betrayal, failure, and disaster. Most of this was generally considered to be their father's fault. "The Royal Tenenbaums" is the story of the family's sudden, unexpected reunion one recent winter.
Volunteer Needs:
This week/ weekend
Hang event posters at local businesses – poster pickup at the Easton Record Exchange in Centre Square (Tuesday, Thursday & Friday 10 – 6; Saturday 10-5)
Saturday, June 15th:
4:15 pm – 1 – 2 volunteers needed for luminary placement & lighting along trail. I have 6 volunteers but sometimes we get last minute cancellations. It would be nice to have a few extra hands.
Sunday, June 16th:
Morning – luminary bag cleanup on the trail – We have one volunteer. . .could use one additional.
Our Movie nights are always free, but donations are very much appreciated!