The KSAT features 15+ works by contemporary artists from multiple disciplines including sculpture, poetry, horticulture, and neon light. Featured along the trail, their work speaks to the natural setting of the Bushkill Creek's environment yet independently represents the creative spirit of the City of Easton, its history, and the surrounding community.
David Kimball Anderson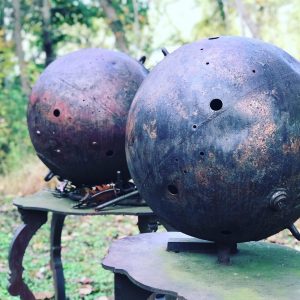 Nitrogen & Hydrogen
Stephen Antonakas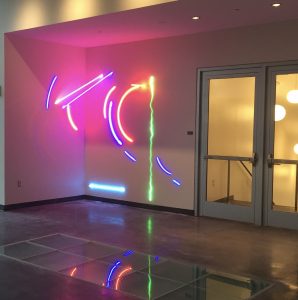 Neon Sculpture, Buck Hall, Lafayette College
Brandon Ballengeé
Love Motel for Insects: Anax Junius Variation
2022 Resident Artist: Heidi Wiren Bartlett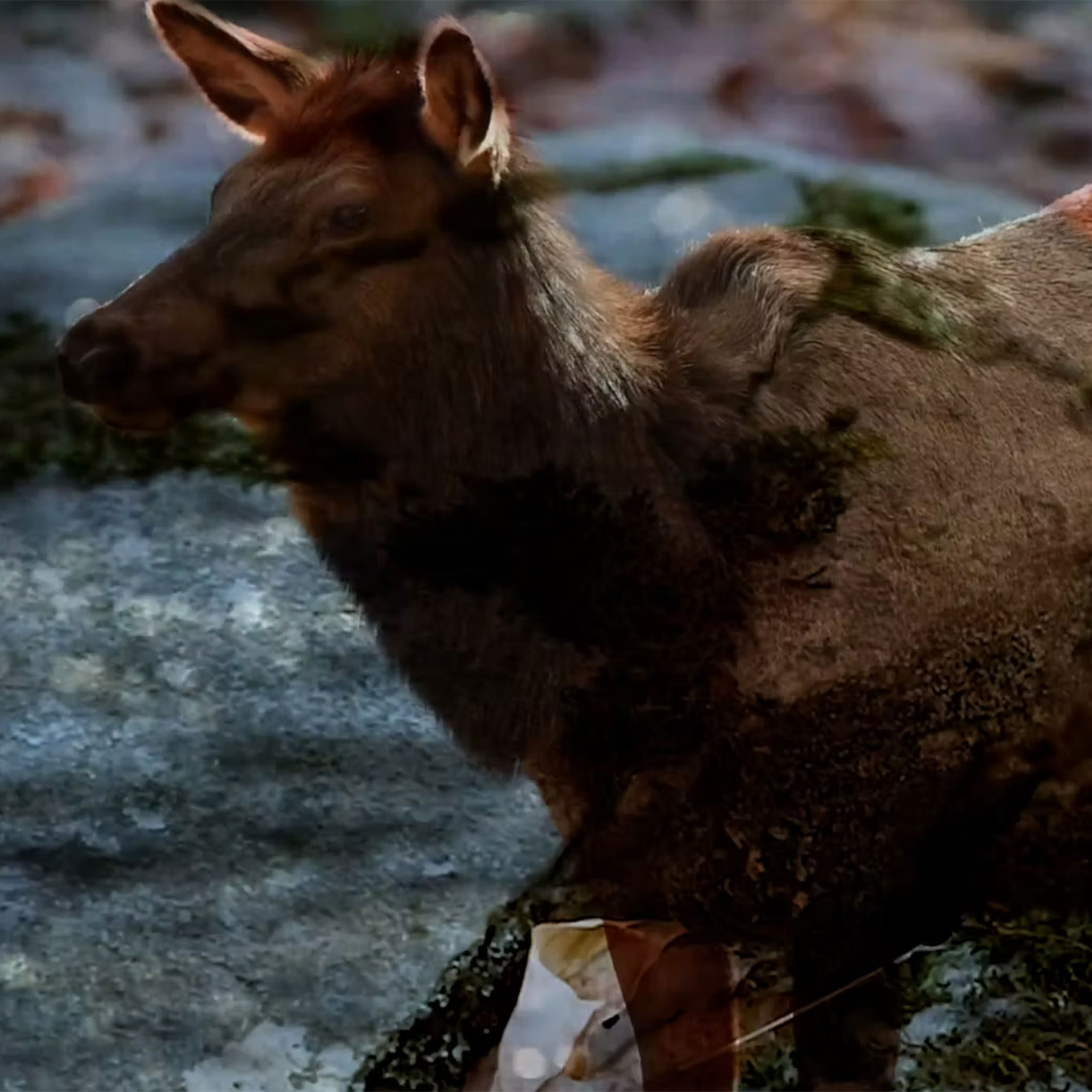 UPRIVER
Willie Cole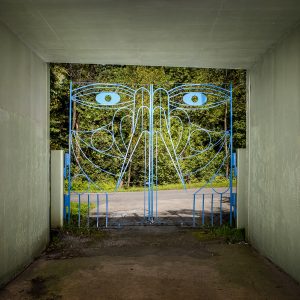 Grace Gate
Paul Deery
Waterways
Habib Fall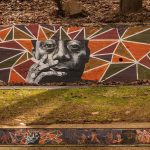 Freedom Fighters
Devin Feely
Electrical Box Artwork
Rachel Hayes
 Site Lines
Deborah
Ketter
Labyrinth
Stacy Levy
Bushkill Curtain, Easton, PA
Loren Madsen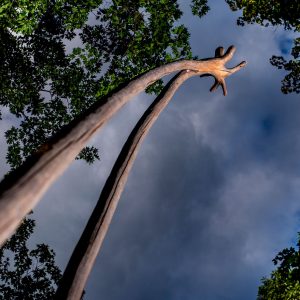 Patricia Meyerowitz
Easton Ellipse
Beth Seetch
Funeral
Karl Stirner
Arch
Patrick Strzelec
Jack & Jill and Jungle
Steve Tobin
Late Bronze Root (2009)
Sam Van Aken
Tree of 40 Fruit
Living Willow 9
A growing structure planted by a circle of nine women.
Musical Path
Musical Chime Installation
Young Masters Wall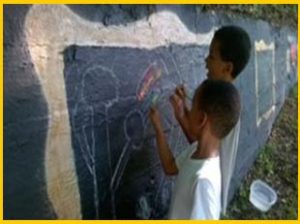 Rotating Installation
---
We encourage you to access information on the artists, their work, and their processes by clicking on the names above. Each individual work stands on its own as a remarkable piece of art while contributing to the overall nature and conversation the Trail aims to encourage.
For a printable guide to KSAT artists, please click here to view the information as a PDF. (November 2017)